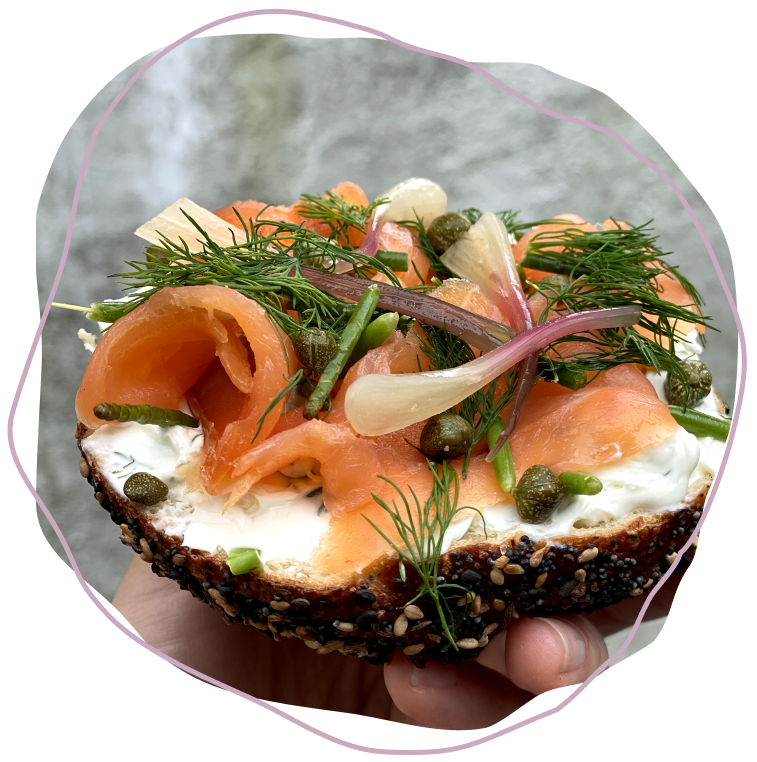 NOLA Made,
NYC Inspired
We're a Crescent City Bagelry that makes them fresh daily. Enjoy your favorite classic breakfast sandwiches and made-to-order tartines.

We also offer bagels by the dozen with a variety of cream cheeses, cured and smoked fish, and other provisions. Grab a bag for your next picnic or event.
Our Product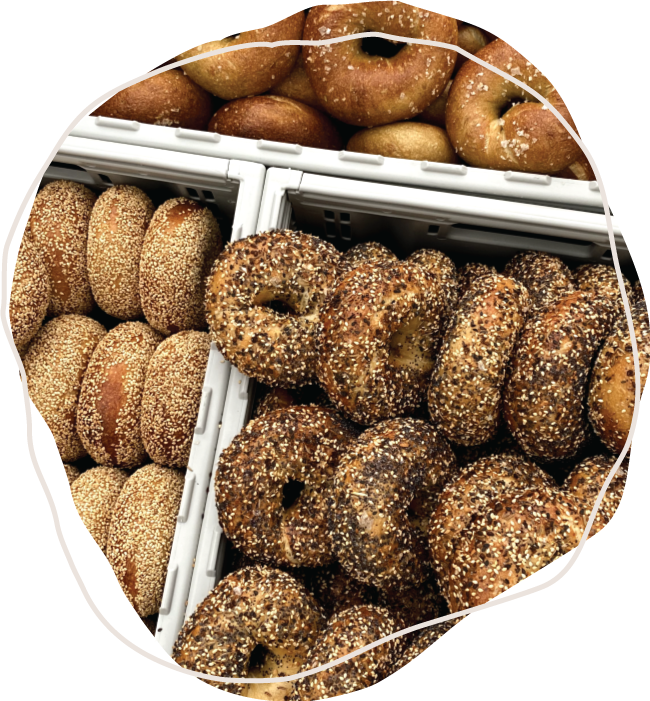 Quality Ingredients, Quality Product
Our bagels are all rolled by hand using quality ingredients; flour, water, salt, Louisiana cane syrup, malt, sourdough, and yeast. All of our bagels go through a minimum 18 hour cold fermentation, which deepens the flavors and helps break down tough gluten proteins.
After a good night's rest, the bagels are kettle boiled and baked in a 500 degree oven to achieve a crisp, chewy exterior and a soft interior. We bake our bagels fresh everyday so you can trust that you are receiving nothing other than the best possible product.
We recommend you enjoy our bagels warm out of the oven, un-toasted, in its purest form.
Our Story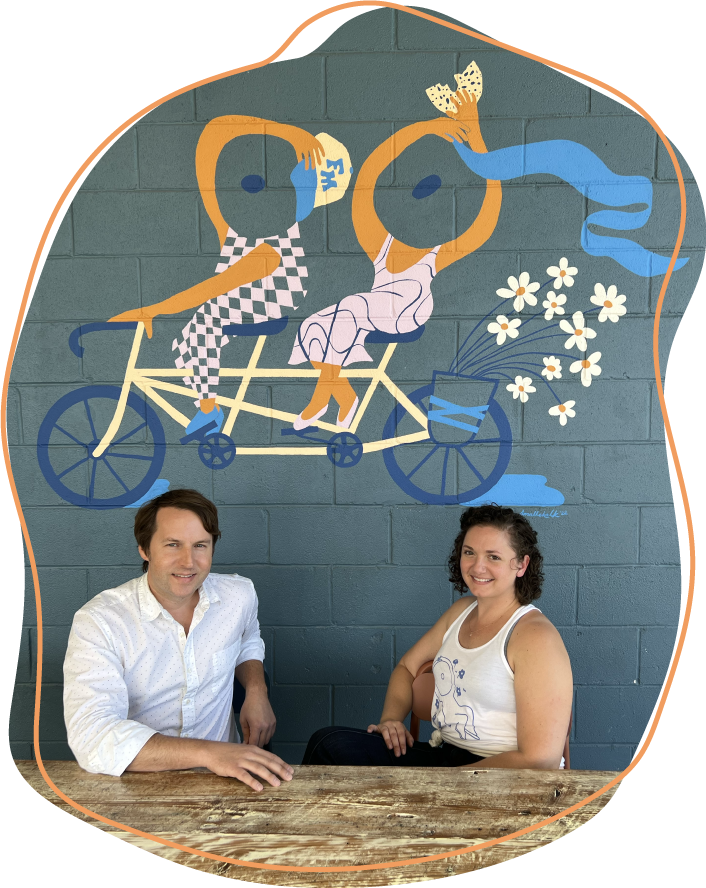 Woman owned and pandemic born
Flour Moon Bagels started as a small pop-up out of a home kitchen. Owner Breanne Kostyk had found her passion for making bagels while working as head pastry chef for a New Orleans hotel, but her love for them stems from growing up in Connecticut and attending college in Brooklyn.
Flour Moon manifested in May 2020 under the full "Flower Moon", as Breanne began a small 'friends & neighbors' pop-up, that quickly outgrew her home kitchen. She started selling her bagels on Sunday mornings at the Coffee Science market, as well as to a handful of bagel-loving local chefs and restaurants.
In Spring 2022, Breanne and partner Jeff Hinson opened Flour Moon's brick and mortar location just off the Lafitte Greenway in the Mid-City neighborhood of New Orleans. They are thrilled to be able to share not only their beloved bagels and schmears, but with an expanded menu of sandwiches, tartines, sweet treats, and beverages.
Our Neighbors
Check out our friends nearby.